Home Repair and Contracting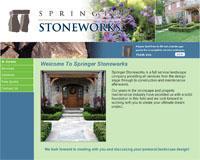 Springer Stoneworks
Springer Stoneworks is a full service landscape company providing all services from the design stage through to construction and maintenance afterwards. Based on Albo Digital Content Management System, designed by 3rd party.
Category:
Home Repair & Contracting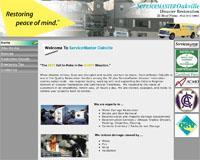 ServiceMaster Oakville
The BEST Call to Make in the WORST Situation. When disaster strikes, lives are disrupted and routine can turn to chaos. ServiceMaster Oakville is one of the Quality Restoration Vendors among the 70 plus ServiceMaster disaster restoration centres nation-wide.
Package:
CMS - Basic (Custom Design)
Category:
Home Repair & Contracting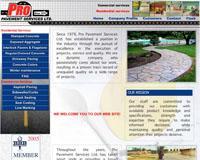 Pro Pavement Services
Since 1978, Pro Pavement Services Ltd. has established a position in the industry through the pursuit of excellence in the execution of projects, service and quality.
Package:
Custom Coded (no CMS)
Category:
Home Repair & Contracting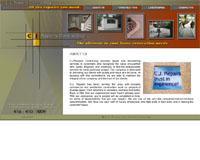 C.J. Repairs Contracting
C.J.Repairs Contracting provides repair and remodeling services to customers who recognize the value of a partner who works diligently and creatively to find the best possible solution for each particular project.
Package:
Custom Coded (no CMS)
Category:
Home Repair & Contracting