Self Managed Web Sites - Albo Digital
Albo Digital is a Web Development/Software Development/Web Design/ Marketing Company located in Dundas/Hamilton area.
Albo Digital specialize in:
Software Development
CMS for designers (reseller program)
Web sites are run by a software (Content Management System) and some of them include powerful data bases used to store products, catalogs and other information. This approach makes our customer lives easier.
Our main goal is to help you build a web site which is a successful marketing tool for your business.


To see our web sites please visit
our web design portfolio page
.
We also provide clients with advice how to create a web site which is well structured and easy to optimize for search engines. The Search Engines Optimization tools are build in to the CMS. Using the CMS clients have abilities to edit and optimize the web site. Most of our clients come from GTA, but we also serve clients in Dundas, Hamilton, Guelph, Stoney Creek, Burlington, Oakville, Mississauga, Florida and surrounding areas.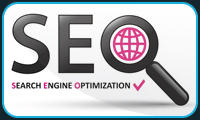 " ALBO CMS - perfect for end users and graphic designers"